Now I've selected Google workspace (see previous post for why) I need to begin the setup.
I've also signed up for a google referral program where you get a discount and I get a commission. I've not idea if this will work but if you'd like a discount code, send me an email and ask and we'll both find out.
Here's a my rough and ready task list of what I need to do:
Get email working, with Multi Factor Authentication, for 2 users (others to follow once it's working)

i. Create account
ii. Changing DNS
iii. Adding user

Get shared email account working
Import from old accounts and setup collection of email from those accounts
How to handle the server/infrastructure emails (noreply@ and server@)
User calendars and sharing access between us
Calendars for resources (Van allocation)
Get Google Drive Desktop/FileSyncBackup and sync working, or whatever it's called, on our desktops and mobiles
I've probably forgotten several things from that list so as I remember them I'll come back and edit it
Sign up
My choice is Business Starter, so I click that link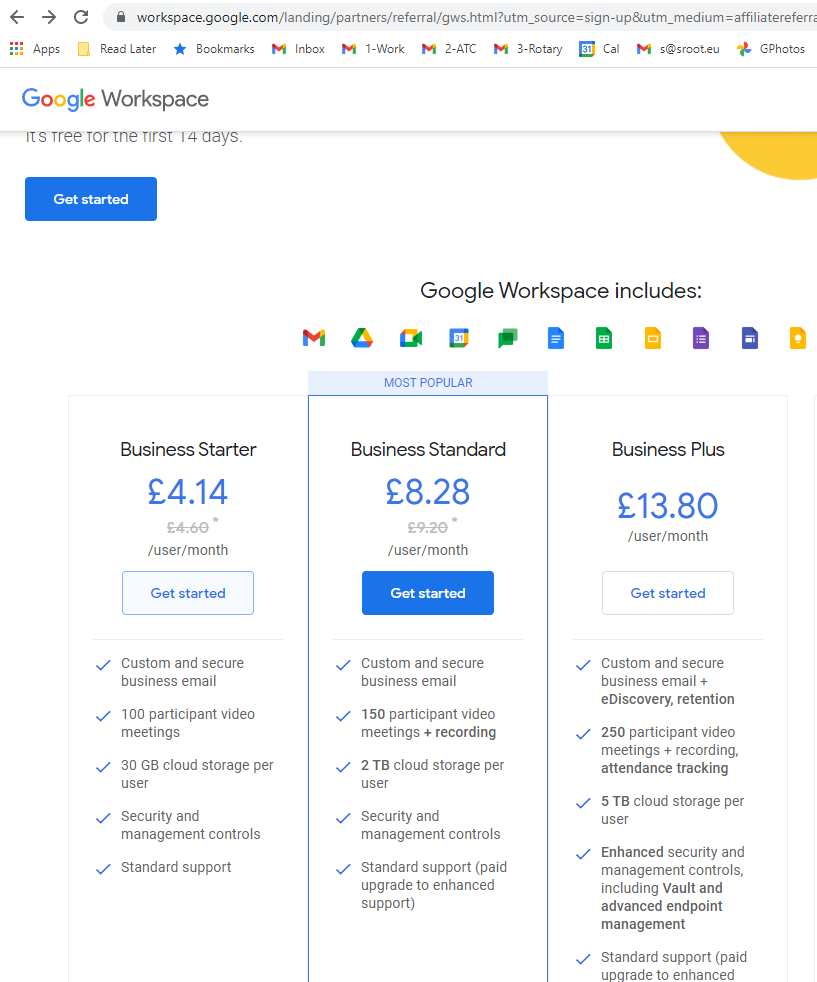 Select the number of accounts I'm going to use. I'm not sure what selecting the larger numbers does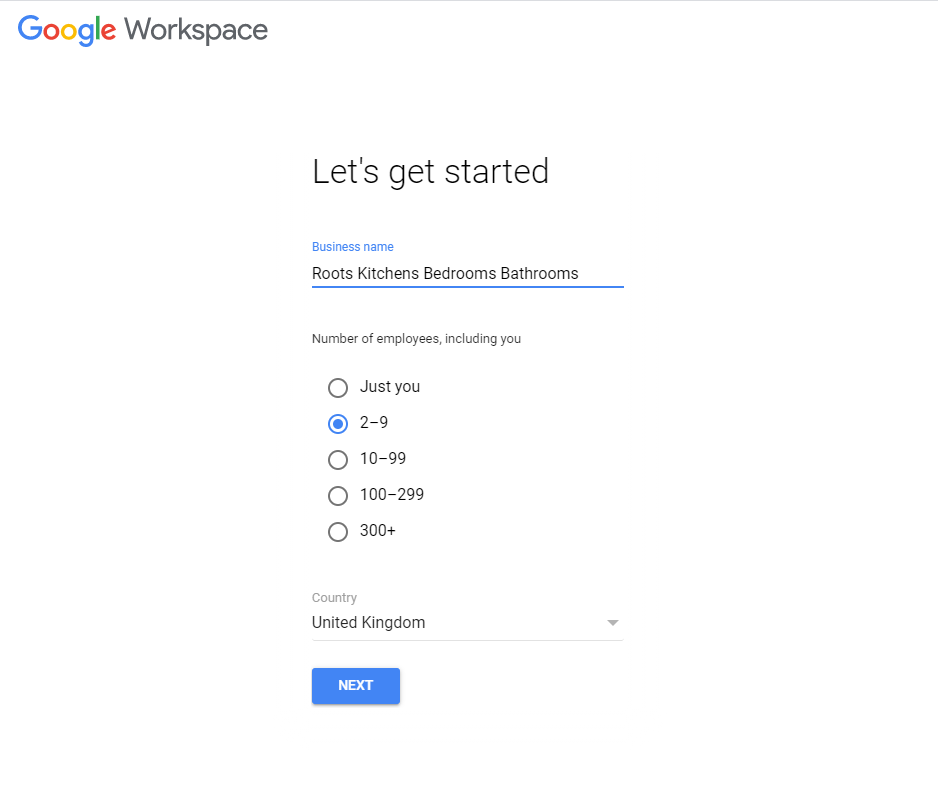 Enter my name and my existing email address.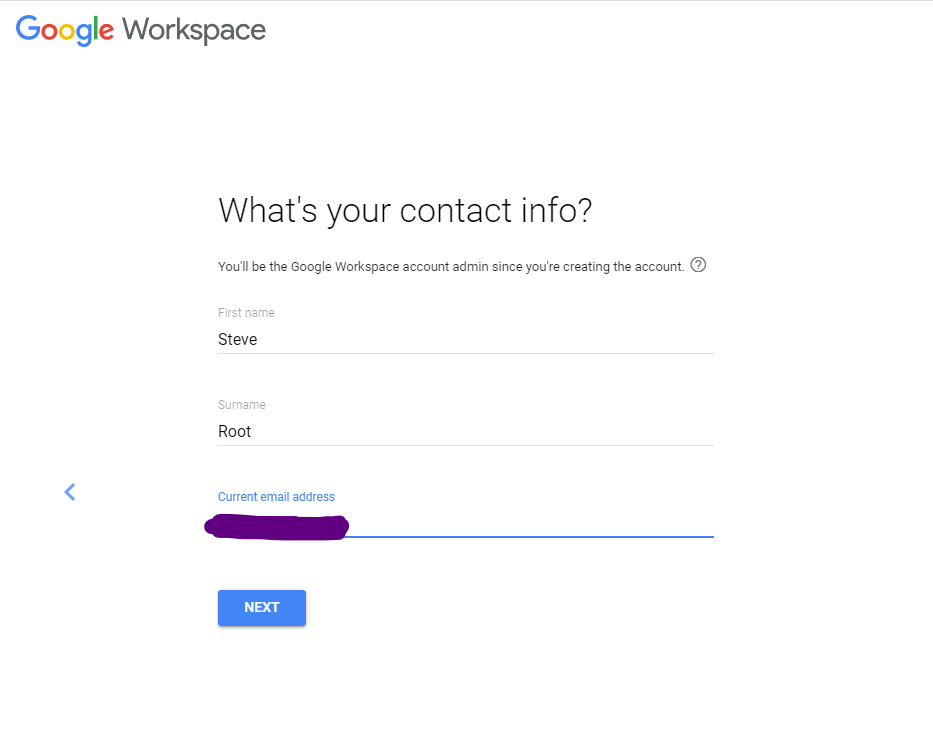 Say I already have a domain name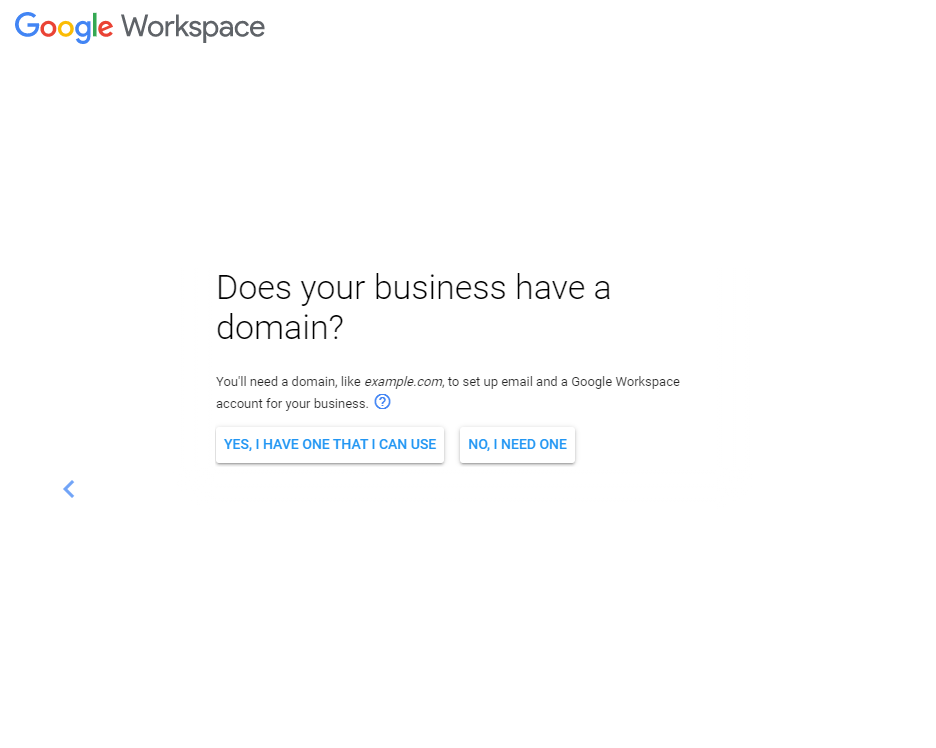 and then enter the domain name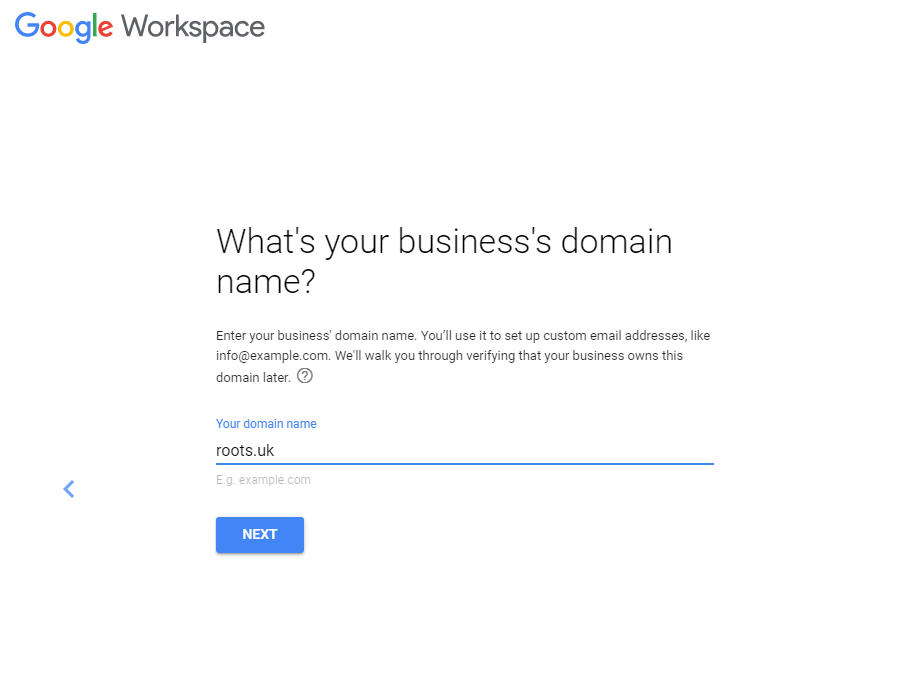 Things get interesting from this point, so pay attention!
At the same time as doing this, we're transitioning onto a new domain name that we've had for a while. It had already been setup with google workspace as an alias to our our old domain name but we'd deliberately not been using it for everyday tasks. As such, I'm treating this domain as if it's brand new
However, if you are planning on using Google Workspace with your existing domain you have to be careful not to break your existing email! At this point, just like the message on screen says, your emails won't be affected yet.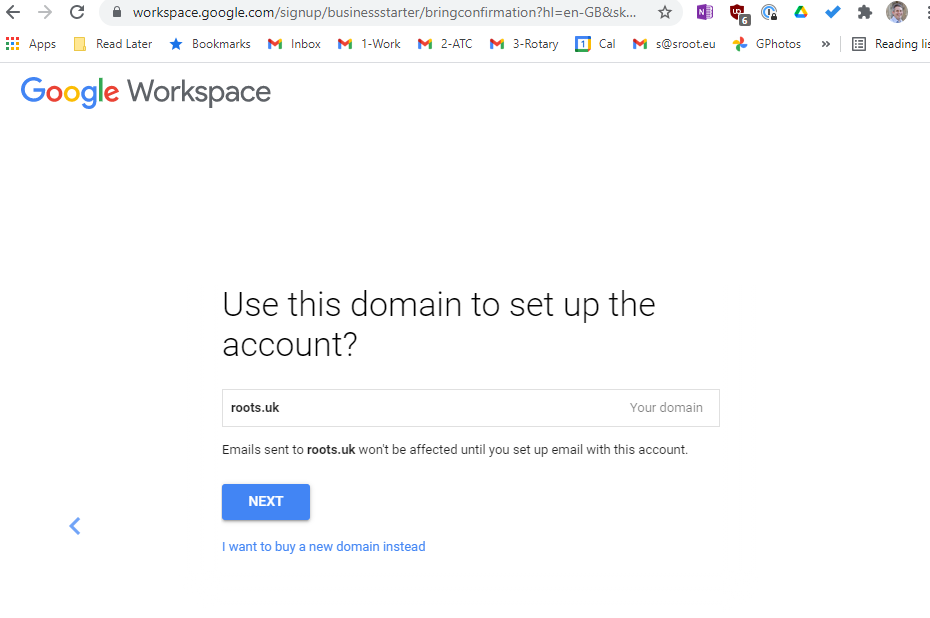 I like to get the emails with updates and tips, so I said OK.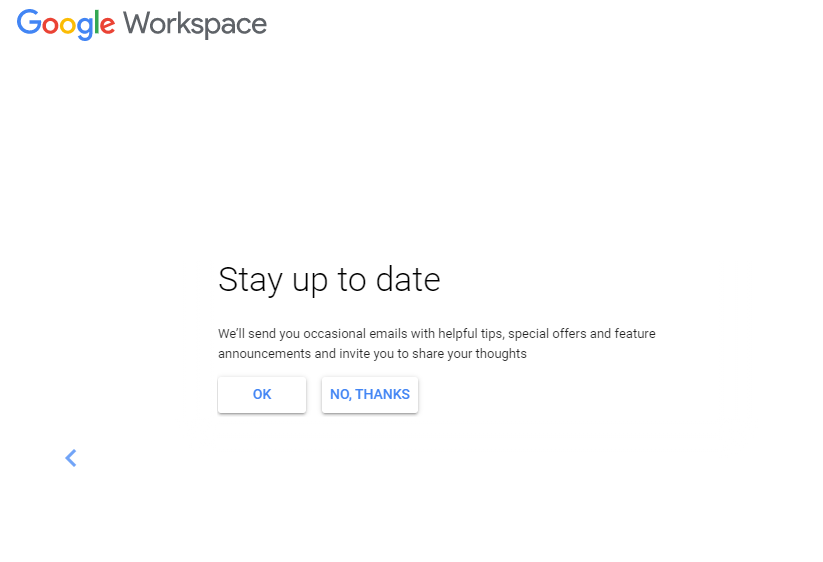 and I like to automatically set that for my users knowing they can unsubscribe if they're not interested.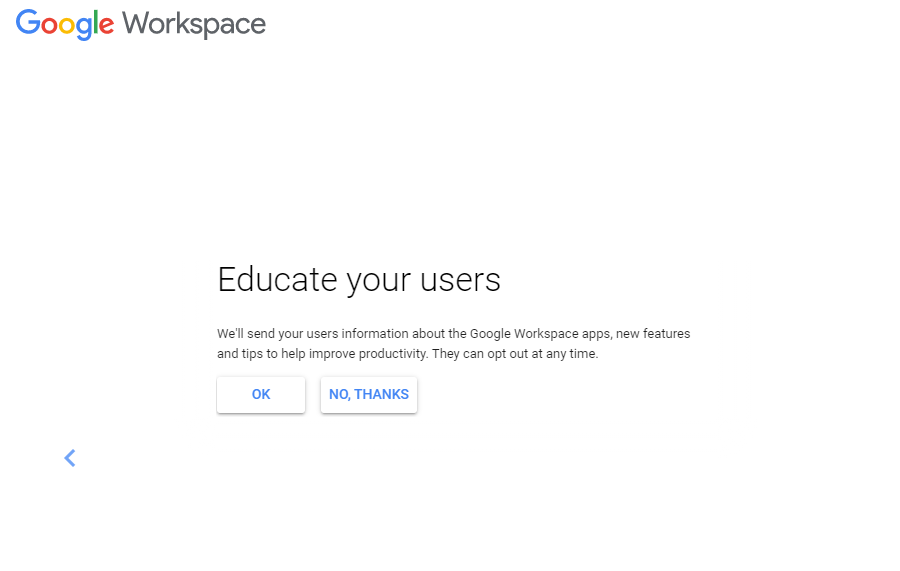 Now to set a password for my new account.
In my business I'm using 1password password manager to create strong passwords (blue circle icon by the password field and it's suggested a password). NB: I didn't use this suggested password 🙂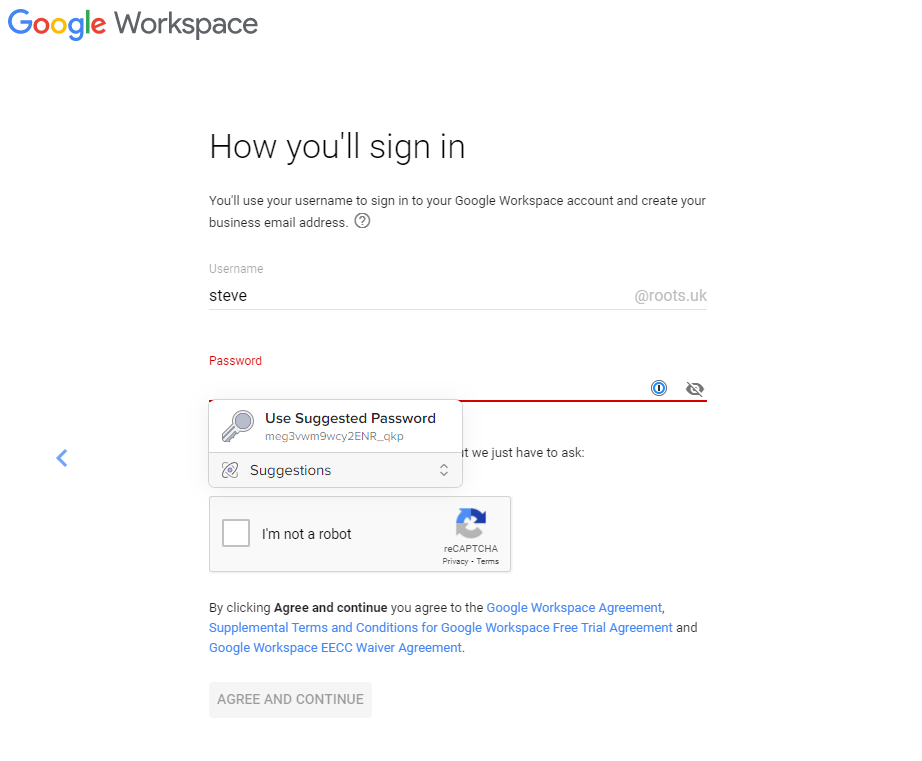 A confirmation screen where I get to enter a promotion code. As I've signed up for a google referral program I might be able to send you a voucher code too, email me to ask 🙂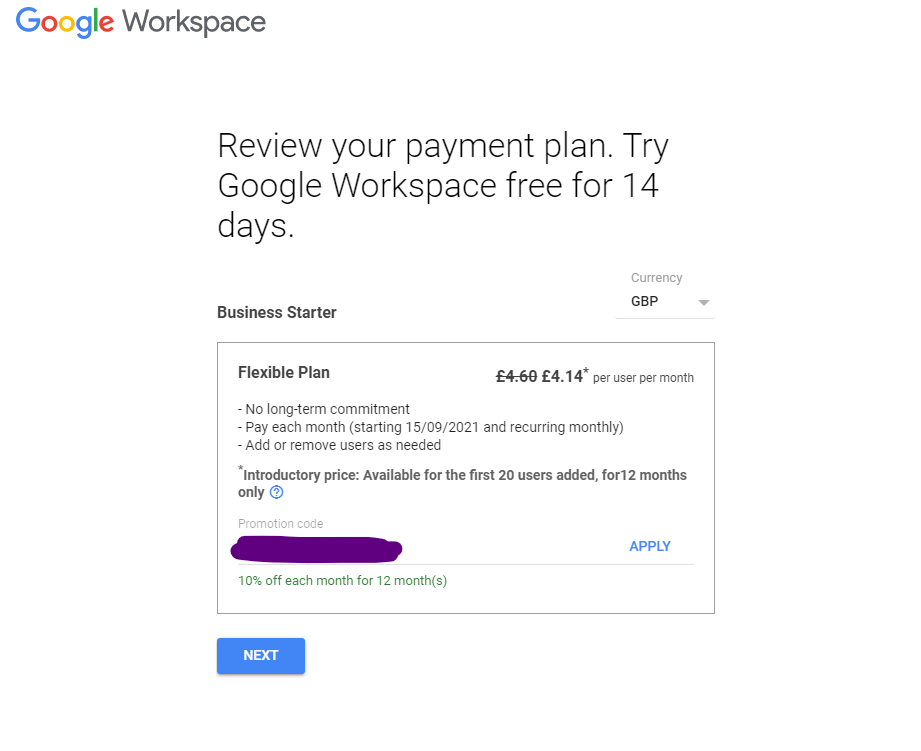 Now a longer review page confirming the price and letting you set your business name, address and enter payment details.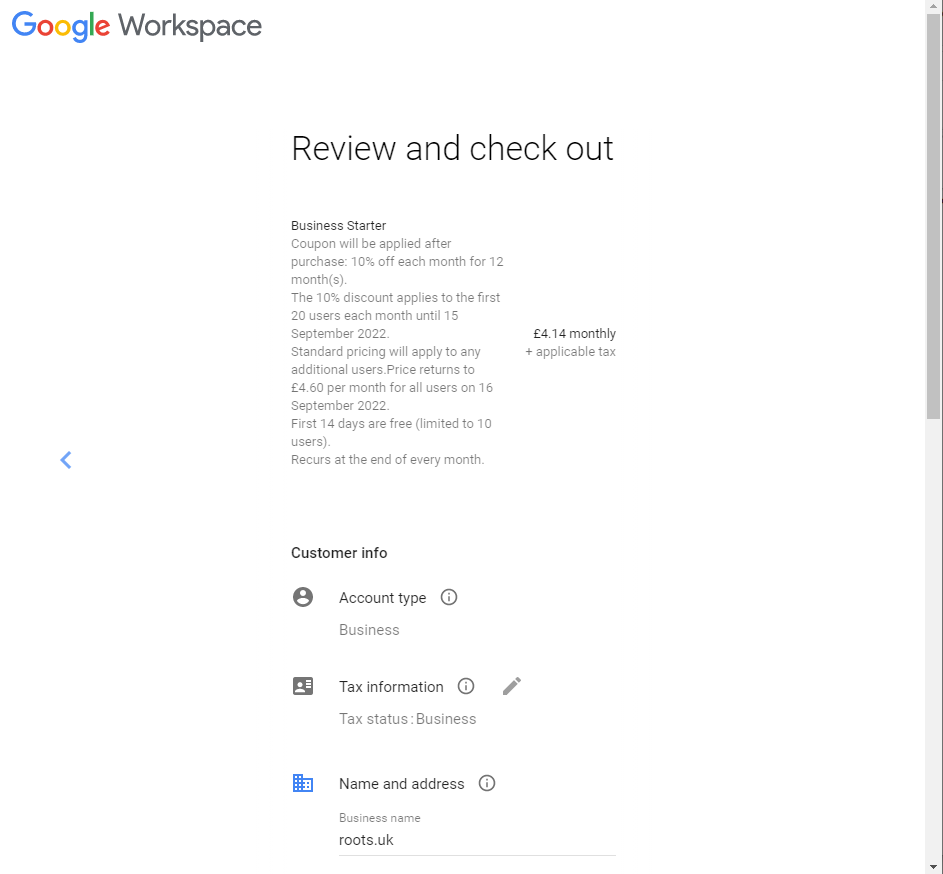 Once all of that is done – we have a workspace account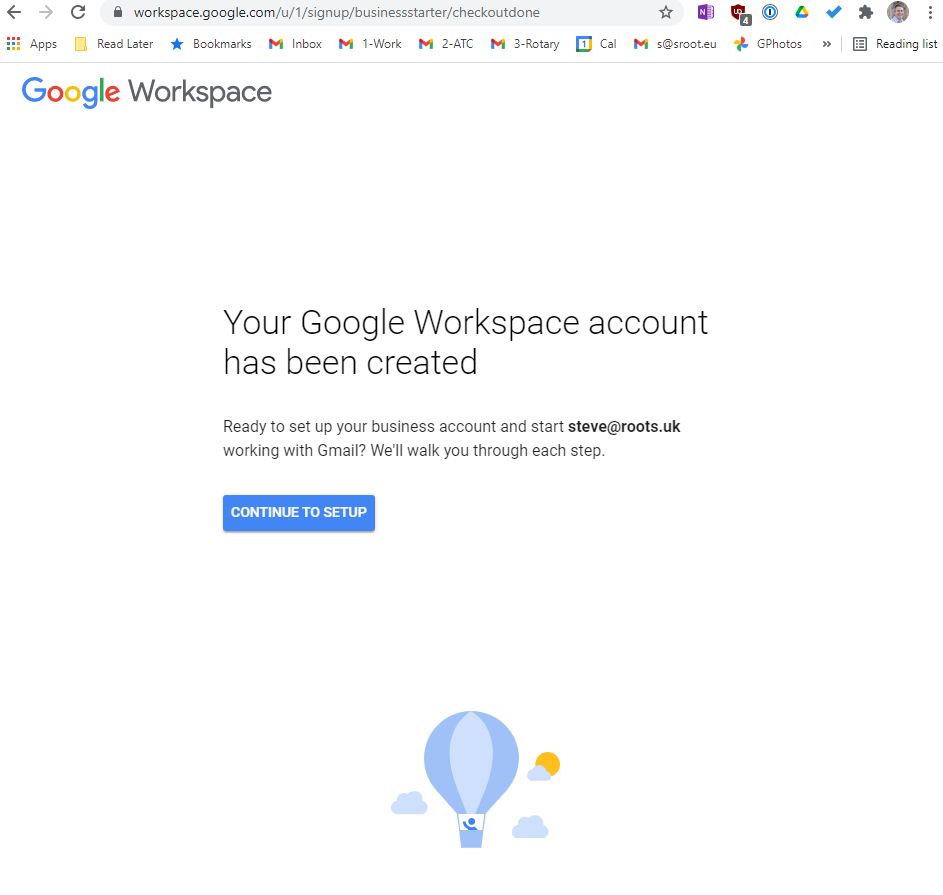 and are taken to the admin console to do some more setup and I'll cover those steps in the next post.