In Part 1 I registered a new Google Workspace account and told it our domain name. Now we have to prove to google it's actually our domain to use.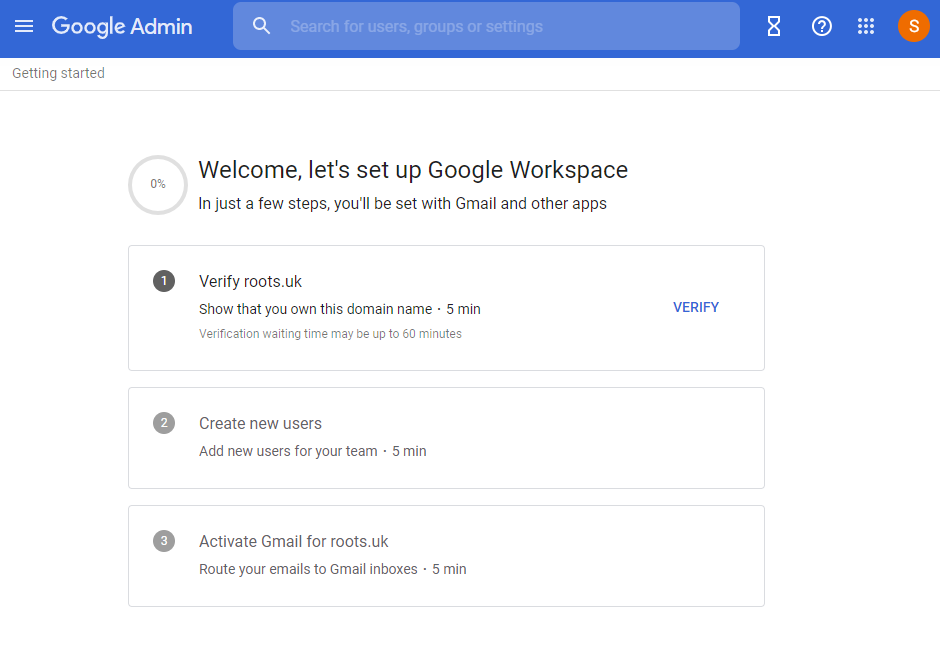 There are a couple of ways to do this and all of them involve adding entries to the DNS records of your domain, which you do through the website of whoever you bought your domain from. For many years I've bought all my domains through Gandi and I highly recommend them (not a referral link and I've no promo codes to pass on). Google & Gandi work for the "Automatic Activation" method which makes things very easy from this point.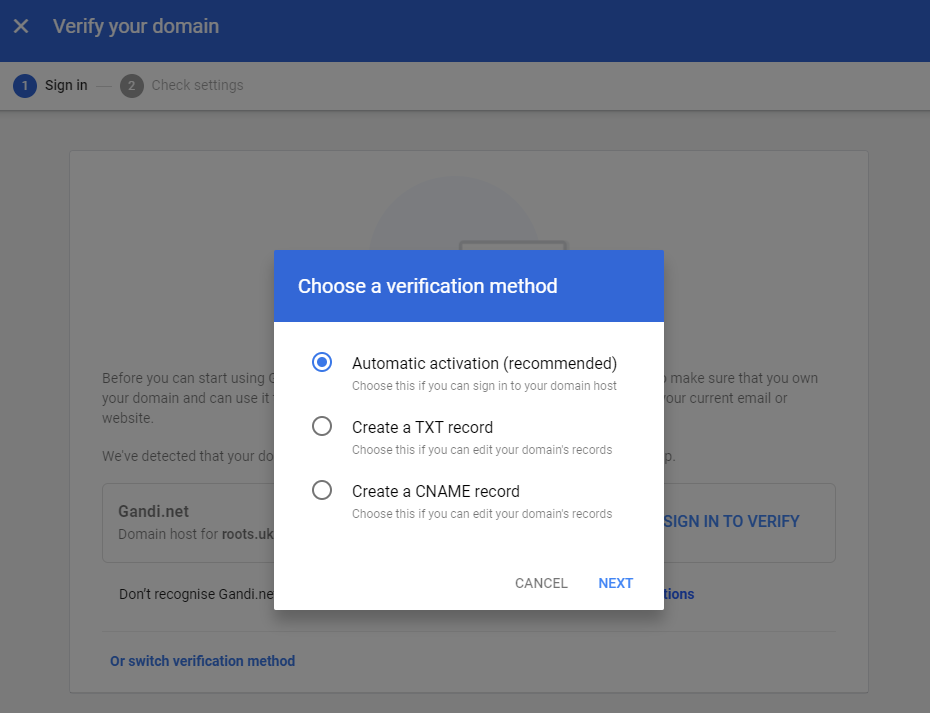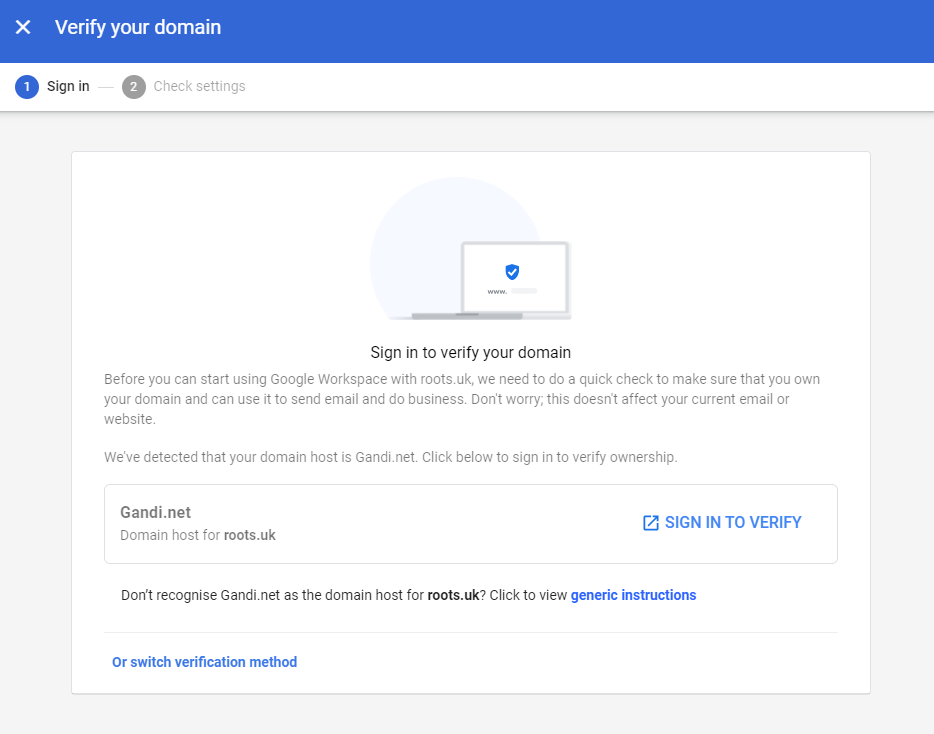 Once signed in, the verification process begins!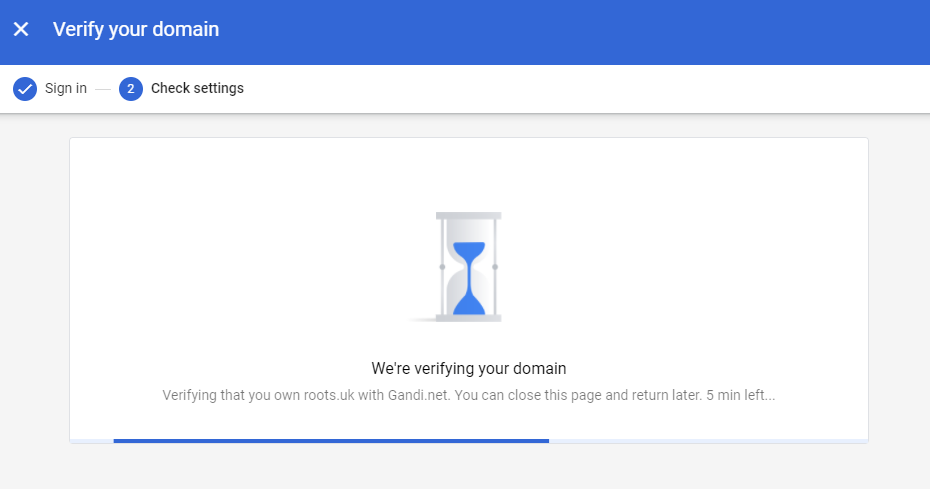 The automatic process is doing what you can do by hand. Firstly, it adds a DNS TXT record with a unique string that is publicly available. Because you can set this google know this is really your domain.

Here things get a little complicated, as I already had this domain set up with our old Google Workspace legacy account and I left the email settings in place. These are DNS MX records that tell the world where to deliver your email.
If you're using email on another provider I assume Google Workspace would give you the option as to whether to change these settings from your current provider to the google servers. As we weren't using the domain for email (at least, not in a way I minded breaking for few days) I can't tell if that's the case or if they'd be added automatically if there are no existing MX records. Seeing as this is step 3 in the setup and we haven't yet done step 2, I'm assuming assuming you get to choose when to switch over the email servers.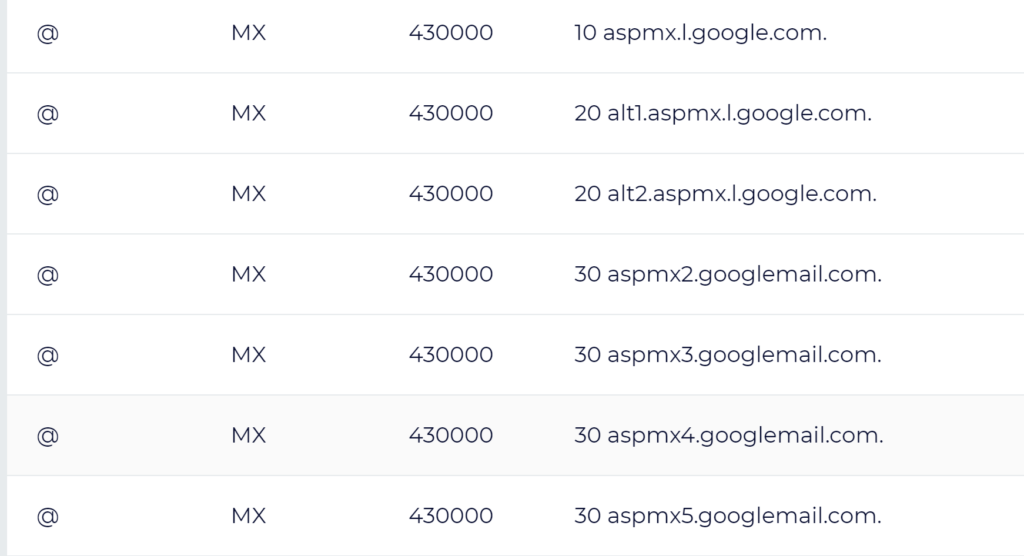 It can take some time (several hours) for the DNS records to show publicly for google to check but you can carry on with other steps whilst you're waiting.
Step 2 is to create your users.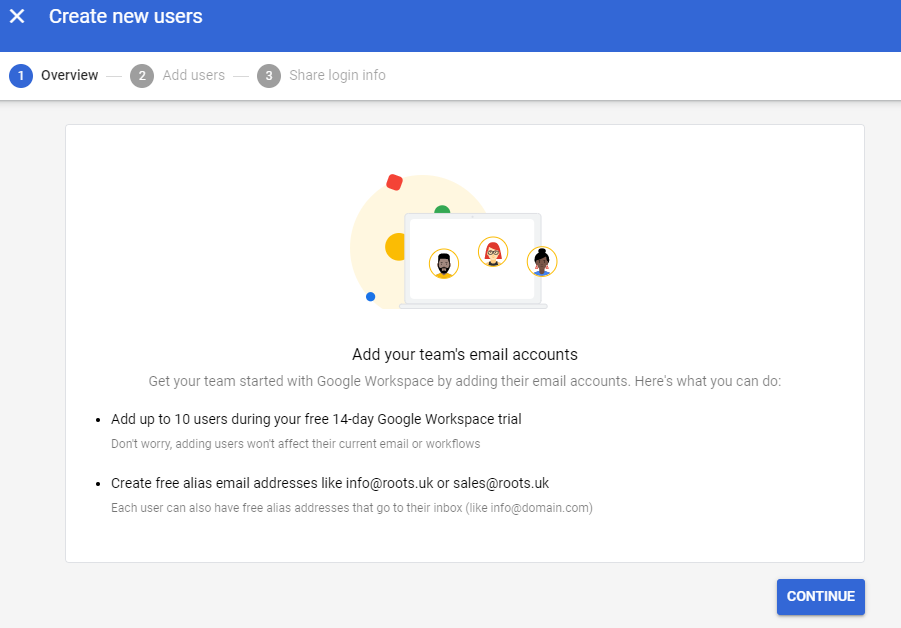 Obviously my user is already there so I use the "Add another user" link to add more.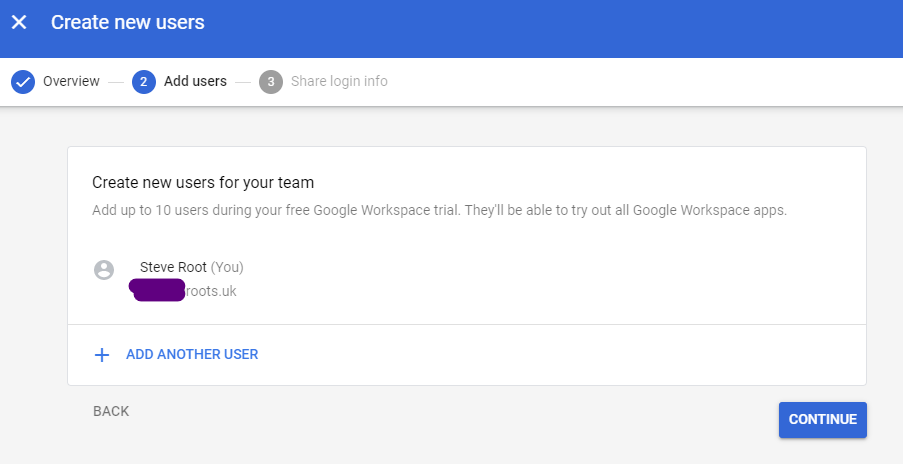 After that, it's time to accept the terms and log into our new accounts!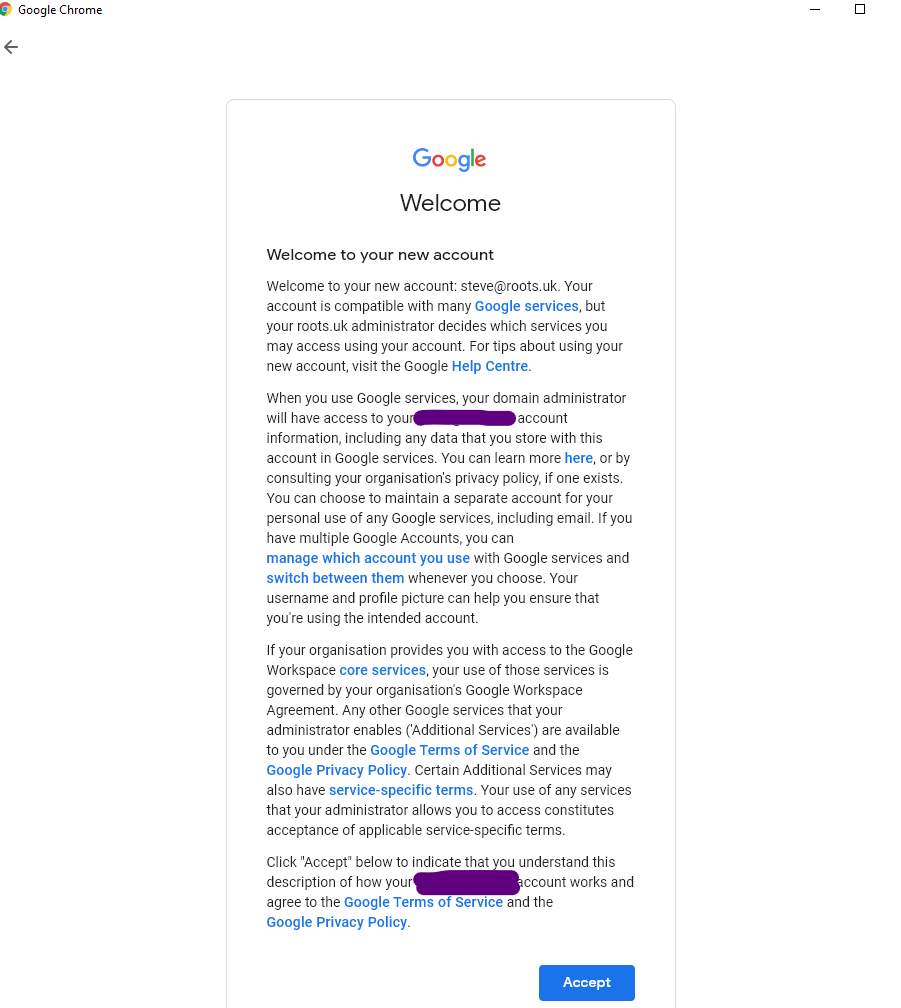 Naturally the dashboard has a lot of options but in my excitement the first thing I want to do is send an email. In google workspace a grid of 9 dots at the top right opens the menu for all the workspace apps. Gmail is the one I want and…. it doesn't work!

I'm signed into the admin panel and every other app I click on redirects me back to the Admin panel. What's going wrong? I think it's due to the domain still be verified. Sure enough the next morning I could log in fine. I think there is the option of accessing Gmail by logging in using the test domain whilst verification is happening but it worked before I got to try that.

Now my email is working, next on my list:
2FA – two factor authentication or MFA – multi factor authentication, which is to say I want to enforce better security on our email accounts requiring anyone that logs in not only knows their password but gets an extra security code from a device they own.
Set up a shared email address – which is all new to me as our legacy workspace account didn't allow for this